About McNaughton Associates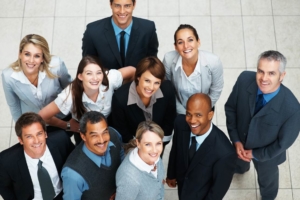 One of our goals as a growing design/architectural firm is to offer our client a comfortable experience. Creating a hassle-free and relaxed setting, while providing innovated designs to achieve the client's needs is our aim. We achieve this while offering services that surpass expectations to large developers and individuals building their first home.
Jeff McNaughton has been involved in the field of design and architecture for nearly 34 years. Believing a home is a reflection of one's lifestyle, Jeff's designs have been recognized in Parade of Homes, Dream Home and American Residential Design awards, historical restorations, and overseas. Jeff is continually challenging and supporting the firm in its development of innovative designs.
Great design doesn't come from an architect or designer, but from the collaboration of the architectural team and the client / builder team. At McNaughton, you are a part of our team and a part of the design process.
We agressively scout and recruit the most talented design team members we can find in a local region, from a wide variety of backgrounds. We set a high standard for final product design with involvement and input from our clients (because our clients are a part of the McNaughton team).
Our team is made up of people with a wide range of experience, from construction management and design to marketing and graphics. However, the McNaughton team is not complete without you! We feel our clients are our biggest asset.  Our team complement one another.  McNaughton team members have experience ranging from in the field construction to design and sustainability.  We are a progressive company that believes in our team, providing the tools each team member needs to grow professionally.  Continuing education opportunities enable our team to stay on top of the latest building trends, allowing us to exceed our clients' expectations.
Some clients come to us with the experience of design and construction of buildings, others come to us with little knowldege of this process. Either way, our team works with you to create a project that meets our goals, and exceeds your expections. We believe that relationships are nourished by clear, open communication with mutually understood expectations.
We bring a unique combination of skills, experience, drive and value to each project. We'll work with you to identify your project needs, and necessary services to make sure that your project is as successful for you as possible.
Since we are a full service architectural design firm, if you don't see a service listed outright, please feel free to contact us to discuss your next project. McNaughton is the right choice for your next project, because you'll have a dedicated, experienced & knowledgeable team working for you.